Dry Fruits
send Dry Fruits gift hampers, Badam Pista Cashew Anjeer and more varieties available for online gifting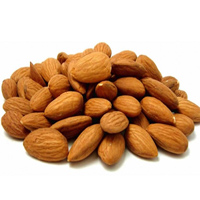 1/2 kg Badam Very delicious and energetic. He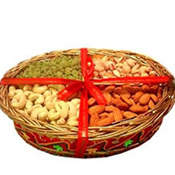 Dry Fruits in a Basket Gift your dear brother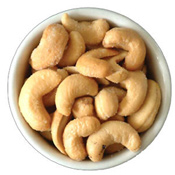 Roasted Cashews (Express Delivery) Send a box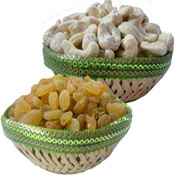 1/2 kg Cashews 1/2 kg Kismis . Very delicious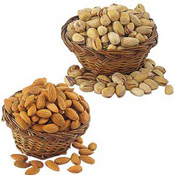 1/2 kg Badam 1/2 kg Pista . Very delicious an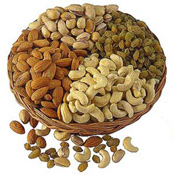 Mixed Dry Fruits are for all the mixed emotio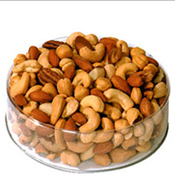 1Kg. Dry Fruits Hamper Ethnic gift basket gar
Dry Fruits gifts delivery in Vizag
Order Dry Fruits gifts to Visakhapatnam (Vizag). Cakes Flowers sweets chocolates toys Wedding Gifts Birthday Gifts order online, same day delivery, reliable service, affordable price range, Send Gifts To Vizag through http://www.VizagGifts.in Secure and Convenient. Visit us for Good Quality products, Best Prices. We make your Gift experience nice and memorable. . We have Gifts For Him, Gifts For Her, Gifts For Kids & Gifts For Everyone. online shop for Birthday Gifts & Wedding Gifts. We have Same Day Delivery Service to Vizag & Send Gifts, Flowers & Cakes to Vizag Online through
VizagGifts.in
.
Dry fruits online Delivery in Vizag
Dry Fruits Basket delivery in Vizag, Dry fruits arranged in cane basket with gift wraping, kaju kismiss salted pista, Pistachios, almonds, Badam, anjir dates dry fruits combo, dry fruit sweets and more varieties available. Dry Fruits gifts are recommended for house warming, anniversary, getwell soon, for parents, for father, for mother, dry fruits gifts are ideal for every one.
Pistachio nuts
are not only delicious, but also nutritionally wholesome. They have high amounts of proteins, minerals and fat, predominantly monounsaturated, like that found in olive oil. They are also an excellent source of antioxidants, vitamins E and B6, and iron, calcium, manganese and potassium, among others. Pistachio nuts help reduce bad cholesterol, increase hemoglobin levels and prevent heart problems.
Walnuts
have infinite number of health benefits, and have high levels of proteins, omega-3 fatty acids, vitamins and poly-unsaturated fatty acids. They also have significantly low levels of sodium and zero cholesterol. Some phytonutrients found in walnuts are found in no other commonly consumed foods. They have anti-inflammatory and antioxidant properties, lower bad cholesterol, strengthen hair and help in weight management.
Almonds (Baam)
are storehouses of nutrition; of all the tree nuts, they have the highest amounts of proteins, fibers, calcium and vitamins B2 (riboflavin), B3 (niacin) and E. They are naturally low in sugar and unhealthy fats. Almonds help prevent cardiovascular diseases, promote gastrointestinal health, aids in weight loss, and helps prevent hair loss. vizag (Visakhpantam) delivery areas : Akkayyapalem, Airport, Andhra university, Asilmetta junction, Autonagar, Beach road, Bheemunipatnam, Bhpv township, Boyapalem, C m r road, Daspalla hills, Dondaparthi, Duvvada, Dwarakanagar, Gajuwaka, Gangavaram, Gollalapalem, Gopalapatnam b o, Islampeta, Isukathota, Jagadamba, Kailasapuram, Kancharapalem, Kuramannapalem, M v p colony, Maddilapalem, Madhavadhara, Madhura nagar, Maharanipeta, Marripalem, P and t colony, Peda waltair, Pendurthy, Poorna market, R k beach, Railway new colony, Santhipuram, Seethammadhara, Seethampeta, Simhachalam, Steel plant, Ukkunagaram, Urvasi junction, Vellanki, Visakhapatnam airport, Vuda layout, Yarada,
Copyright © 2021. All Rights Reserved